LE CHAVAN, restaurant LES SAISIES at the foot of the slopes, welcomes you in a warm and friendly atmosphere. Our large terrace on the snowfront will allow you to eat in peace and quiet in good weather. You will also enjoy our solarium where you can relax on a deckchair.
From our beautiful south-facing terrace, you will have a breathtaking view of Mont Bisane.
DISCOVER THE RESTAURANT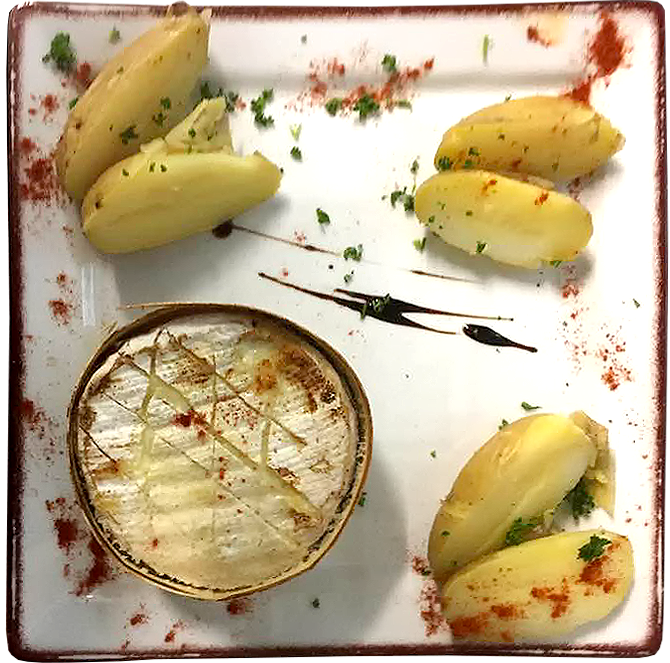 The restaurant LE CHAVAN offers a wide choice of traditional dishes, as well as Savoyard specialities.
Il vous sera également possible de vous régaler avec Nos entrées variées, Nos salades repas, Nos Woks, Nos poissons, Les viandes, Le menu des petits « Chavans » à 12€, Les desserts, Les glaces et coupes glacées.
All our desserts are homemade!
see the menu
The chef has selected for you the best wines to accompany your dishes!
Are you hesitating? We are here to advise you!
You can choose from aperitifs, beers and ciders, soft drinks, hot drinks or even digestives
see the beverages
The Small Chavans Menu
Up to 12 years
Tomato salad or rosette plate
And
Jambon ou steak haché ou nuggets (filet de poulet)
Accompaniment: chips or tagliatelle or salad
Or small tartiflette
Or little croziflette
And
1 boule de glace ou mister freezer fromage blanc
12€
The Fondue Menu
Fondue salade individuelle
And
Dessert of your choice
Tarte aux Myrtilles où Panna cotta aux Myrtilles ou coupe 2 boules ou mousse chocolat
24,80€
The Savoyard Menu
Or Tartiflette
Or Diot with white wine
And Dessert of your choice
Tarte aux Myrtilles ou Panna cotta aux Myrtilles ou coupe 2 boules ou mousse chocolat
24,80€
Le Menu 
Du Chavan
choice of starter
Plate of cold cuts
Ou Reblochon rôti et sa salade du moment
Ou Saumon Gravlax maison
And a choice of dishes
Entrecote with sauce of your choice
Ou Magret de canard sur Crozet sauce reblochon et cèpes
Or Tartiflette
Ou Saint Jacques au beaufort
And Dessert of your choice
Tarte aux Myrtilles où Panna cotta aux Myrtilles ou coupe 2 boules ou mousse chocolat
37,50€