LE CHAVAN, restaurant LES SAISIES at the foot of the slopes, welcomes you in a warm and friendly atmosphere. Our large terrace on the snowfront will allow you to eat in peace and quiet in good weather. You will also enjoy our solarium where you can relax on a deckchair.
From our beautiful south-facing terrace, you will have a breathtaking view of Mont Bisane.
DISCOVER THE RESTAURANT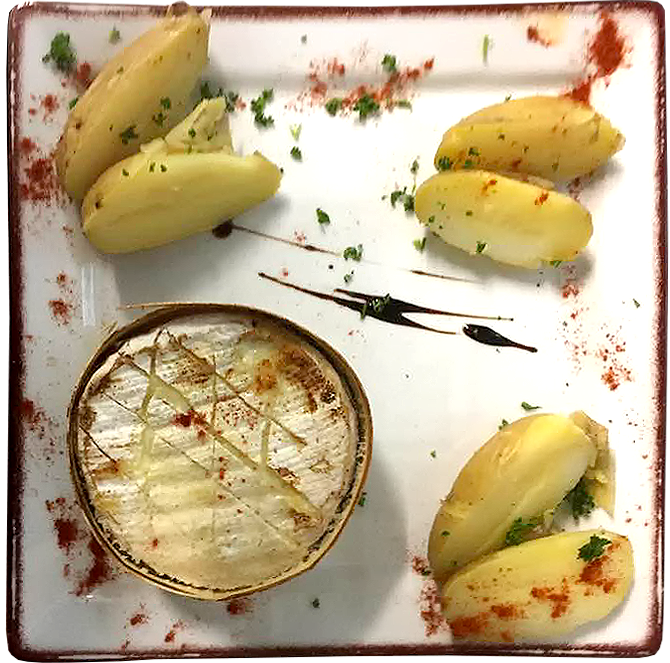 The restaurant LE CHAVAN offers a wide choice of traditional dishes, as well as Savoyard specialities.
You will also be able to enjoy our various starters, our salads and sandwiches, our woks, our fish, the dish of the day, the meats, the small "Chavans" menu at 10€, the desserts, the ice creams and ice cream sundaes.
All our desserts are homemade!
see the menu
The chef has selected for you the best wines to accompany your dishes!
Are you hesitating? We are here to advise you!
You can choose from aperitifs, beers and ciders, soft drinks, hot drinks or even digestives
see the beverages
The Small Chavans Menu
Up to 12 years
Tomato salad or rosette plate
And
Ham or steak or nuggets
Accompaniment: french fries, tagliatelle or salad
Or small tartiflette
Or little croziflette
And
1 scoop of ice or white cheese
10€
The Fondue Menu
Individual fondue avec ses deux jambons
And
Dessert of your choice
blueberry pie or blueberry panacota or cut 2 scoops of ice cream
24,50€
The Savoyard Menu
Assiette de jambon
And
Croziflette
Or Tartiflette
Or Diot with white wine
And Dessert of your choice
Tarte aux Myrtilles où Panna cotta aux Myrtilles ou coupe 2 boules
24,50€
Le Menu Du Chavan
choice of starter
Plate of cold cuts
Ou Reblochon rôti et sa salade du moment
Ou Saumon Gravlax et sa fleur de pomme de terre
And a choice of dishes
Entrecote with sauce of your choice
Mille feuille de filet mignon à la Savoyarde
Magret de canard des forets de Savoie
Or Tartiflette
Ou Saint Jacques au Beaufort
And Dessert of your choice
Tarte aux Myrtilles où Panna cotta aux Myrtilles ou coupe 2 boules
37€