LE CHAVAN, restaurant LES SAISIES at the foot of the slopes, welcomes you in a warm and friendly atmosphere. Our large terrace on the snowfront will allow you to eat in peace and quiet in good weather. You will also enjoy our solarium where you can relax on a deckchair.
From our beautiful south-facing terrace, you will have a breathtaking view of Mont Bisane.
DISCOVER THE RESTAURANT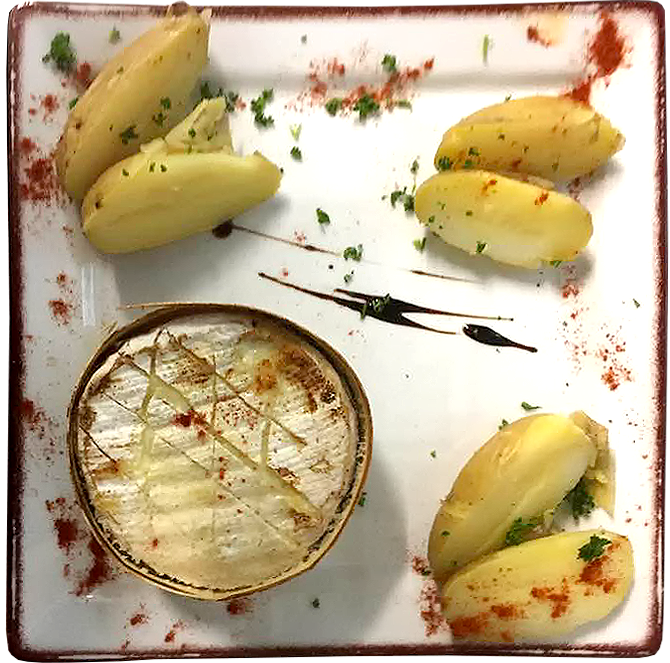 The restaurant LE CHAVAN offers a wide choice of traditional dishes, as well as Savoyard specialities.
Il vous sera également possible de vous régaler avec Les planches pour l'apéro, Les salades, Les Burgers, Les Spécialités Savoyardes, Les grillades au barbecue (l'été selon la météo), le plat du jour, Les viandes, Le menu des petits « Chavans » à 10€, Le menu « Grillades » à 15,90€, Le menu Fondue à 23€, Le menu Savoyard à 24€, Le menu d'été à 26€, Les desserts, Les glaces et coupes glacées.
All our desserts are homemade!
see the menu
The chef has selected for you the best wines to accompany your dishes!
Are you hesitating? We are here to advise you!
You can choose from aperitifs, beers and ciders, soft drinks, hot drinks or even digestives
see the beverages
The Small Chavans Menu
Tomato salad or rosette plate
And
Jambon ou steak haché ou nuggets ou saucisse (chipolata)
Accompaniment: french fries, tagliatelle or salad
Or small tartiflette
Or little croziflette
And
1 scoop of ice or white cheese
10€
Le menu Grillades
Entrée ou dessert au choix et plat uniquement le midi
choice of starter
Terrine
Ou assiette végétarienne
Ou Œuf mayonnaise
Plat au choix
Grillades 2 viandes au choix  (poulet, merguez, saucisse ou travers)
Ou  Dessert au Choix
Tarte aux Myrtilles
ou Panacota aux Myrtilles
ou coupe 2 boules
15,90€
The Fondue Menu
Assiette de Charcuterie
And individual fondue
Et  Dessert au Choix  (Tarte aux Myrtilles ou Panacota aux Myrtilles ou coupe 2 boules)
23€
The Savoyard Menu
Assiette de Charcuterie
Et Croziflette
Or Tartiflette
Or Diot with white wine
Et  Dessert au Choix  (Tarte aux Myrtilles ou Panacota aux Myrtilles ou coupe 2 boules)
24€
Le menu d'été
choice of starter
Plate of cold cuts
Ou assiette végétarienne
Ou tomate mozzarella
And a choice of dishes
Ou tartare de boeuf
Ou carpaccio de bœuf
Ou andouillette (AAAAA)
Ou filet de daurade au crumble de chorizo
Et  Dessert au Choix
Tarte aux Myrtilles
ou Panacota aux Myrtilles
ou coupe 2 boules
26€